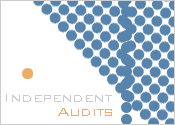 Other Independent Audits (OIA) Data
- Broker-Dealers
- Non-Profits / Municipalities
- Registered Investment Advisers
New data sets expanding your view
of the national audit market
Other Independent Audit Modules:
Download datasheet
| | |
| --- | --- |
| Broker Dealers | The Broker-Dealer (BD) module allows you to search our database of broker-dealers' audited annual reports submitted to the SEC. Use this data set to analyze broker-dealer auditor market share and segment the data out using our various demographic and financial fields. |
| Single Audit | The Single Audit module is composed of over 60,000 non-profit (NP) institutions and municipalities receiving over $500,000 annually in federal funding. Key data points include auditor, contacts, funding agency, income, assets and total federal expenditures. |
| Investment Advisers | The Investment Adviser (RIA) module provides a detailed description of the registered adviser (state and SEC). Key data points include assets under management, the engaged auditor (for those advisers with custodial responsibilities) and the private funds (hedge funds, private equity funds, real estate funds, venture capital funds) they manage. Additionally, due to new disclosure requirements we now have available the private fund's gatekeepers, including: auditor of the fund, prime broker, administrator, custodians, and marketers. Use these new data points for further analysis on auditor and fund adviser market share. |
To see how our data can give you an advantage in targeted marketing, contact us for an online demo.